Thalidomide Drug pulled from Spain 1 year after Germany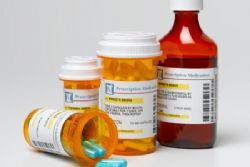 Spanish victims of thalidomide on Wednesday published documents they claim proves a German drug company kept distributing the notorious drug in Spain six months after it was taken off the market in other countries.
Gruenenthal withdrew thalidomide in 1961. It had been prescribed to pregnant women mostly to combat morning sickness but led to a wave of birth defects in Europe, Australia, Canada and Japan. The company has refused to accept liability but last year apologized to victims and has set up a fund for German victims.
The Spanish Association of Thalidomide Victims released documents it said proves the distributor delivered thalidomide tablets to Spain until May 1962.
Gruenenthal vice-president Frank Schonrock insisted the company pulled the drug in Spain at the same time as in Germany.
Recommended Reading
• Victims group alleges thalidomide still distributed in Spain after withdrawal by manufacturer