Travelodge opens new Hotel in Barcelona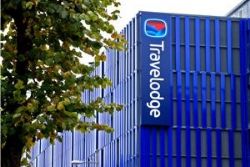 Travelodge has increased it's presence in Spain by opening a new budget hotel in Barcelona.
With 250 rooms, the newly built hotel - located in the fashionable 22@ district - will be the largest in the chain and has come after an investment of €30 million.
With rooms on sale from €145 per night, Barcelona Poblenou is the 5th Travelodge in Spain, and the 2nd to be open this year, with a further Hotel to be opened in Julian Camarilo, Madrid, in just a few months time.
This will bring the company's total number of room nights offered in Spain to 700, through Hotels in Madrid (3), Barcelona (2) and Valencia (1).