UK Foreign Office scraps "Locate" help when abroad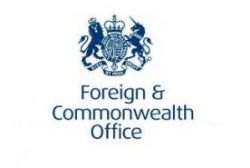 Britain's Foreign & Commonwealth Office (FCO) has made the decision to scrap its Locate system, designed to help expatriates if they are in a crisis abroad, because take-up has been low.
The database allowed expats to register and leave their details including next of kin information that could be used in an emergency.
Instead the FCO has pledged to spend more time and resources on using social media sites such as Twitter to engage with citizens overseas and aid them in this way, reports the Telegraph.
A spokesman for the FCO told the news provider: "The concept of registering with the FCO just in case of an emergency has not proven popular with the British public and does not provide an accurate picture of British nationals abroad."
Only 1% of Brits moving abroad were registering with the service, making it inefficient and an unnecessary complication in a crisis.
It will be turned off for good on May 14th, but the FCO will continue to offer other options for those in need of help.
The spokesman added: "The FCO is moving from a system where British nationals are encouraged to register when they travel in case there is a crisis, to one where we are using a number of channels to give them the latest information and advice on what they should do if they need our help."
A crisis hotline and emergency response teams are already run by the FCO, which is encouraging expats to sign up for travel advice via email.
These alerts are country specific and help those living abroad to monitor the situation where they are based and to deal with it accordingly.
Facebook accounts have been set up for around 125 of the FCO's posts abroad as well as approximately 100 Twitter users.
These make for effective ways to communicate with local expats, especially those in need of assistance.
Click here to read More News Stories by Expatriate Healthcare?