Spain approves new Mortgage Foreclosure Bill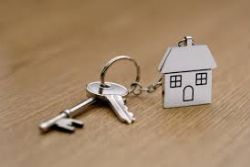 The Senate has approved a bill to offer an increased level of protection for homeowners in Spain who arein arreas on their mortgage payments and facing the possibility of foreclosure.
The Partido Popular yesterday pushed the bill through the Senate - as it did in Congress - despite a lack of support from the PSOE opposition, who wanted to insert a clause to erase the mortgage debt of those who had lost their homes.
The law in Spain currently states that once evicted after defaulting on a mortgage, the previous owners is still liable for any outstanding debts.
A number of demonstators, protesting over the increase in foresclosures and suicides over recent years, were removed from the House after abusing a number of PP Senators.
The bill freezes home evictions for 2 years in the case of the most vulnerable members of the population, modifies rules governing auctions of foreclosed homes and limits late-payment interest rates.
Debt write-offs for evicted homeowners were part of a popular legislative initiative, or ILP, that reached parliament in February, backed by 1.4 million signatures.
Recession and record 27% unemployment have left many families unable to make mortgage payments on their homes, which in many cases were acquired during a decades-long real-estate boom.