Yoigo to become Spain's first 4G provider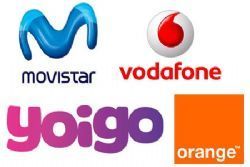 Yoigo is set to become the first provider of 4G technology with the launch of it's LTE services in July.
Using the 1800MHz frequency band, the Spanish subsidairy of Teliasonera will initially launch the service in Madrid before extending coverage to other major cities.
Yoigo are advertising the service as providing a download speed of 100Mb/s, with the plan being to reach 37% of the population by the close of 2013, increasing to 75% by the end of 2014.
Although Spain's 4th largest provider, Yoigo (3.7 Million subscribers) is smaller than Movistar (20.3 Million), Vodafone (15 Million) and Orange (13.7 Million) by some margin, but recent months have seen the smaller provider increase market share significantly.