Ruling goes against expats voting in UK elections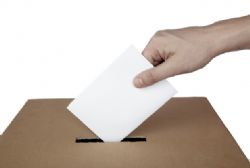 British expatriates living abroad on a long-term basis will still be unable to vote in UK-wide elections after a ruling by the European Court of Human Rights.
Harry Schindler, a 91-year-old world war two veteran, has been fighting the campaign for several years to allow expats to vote, but lost the latest ruling.
He argued that losing your vote by living abroad for 15 years or more was an infringement of a person's rights.
Mr Schindler himself has lived in Italy since 1982, but says that he maintains strong links with the UK and should therefore be granted permission to vote.
In response the court said that the UK's laws were proportionate to the issue, granting the authorities room to manoeuvre.
Mr Schindler has the right to appeal the verdict and he has said that he will take the fight to the United Nations in order to try to change the status quo.
He has suggested that while Brits remain citizens of the UK there should be no time limit imposed on them living abroad in terms of their right to vote.
His family in the UK, British bank account and the receipt of a state pension from the government are all ties to the UK, he added.
If he were to return to the UK to live then Mr Schindler would be able to vote and this, the court decided, meant that his rights were not infringed.
The laws surrounding expats' voting are different across the nations of the world and the court said that this would continue as long as a fair balance was struck.
In summation the 7 judges on the case wrote: "Having regard to the significant burden which would be imposed if the UK were required to ascertain in every application to vote by a non-resident whether the individual had a sufficiently close connection to the country, the Court was satisfied that the general measure in this case promoted legal certainty and avoided problems of arbitrariness."
Click here to read More News Stories by Expatriate Healthcare?