UK TV seeks expats for moving abroad special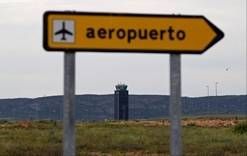 Producers at ITV are looking for expatriates moving abroad or returning to the UK to feature in a programme that is being made.
They are also looking to include close family and friends intending to say goodbye at an international airport or welcome expats back into the country.
This focus is designed to explore the way in which people share momentous milestones in each others' lives and the impact of being reunited.
A spokesperson for ITV said: "We feel that witnessing a welcome or a send-off between people whether they are family members, lovers or close friends can be an inspiring and emotional experience.
"This new documentary aims to reflect heart-warming and personal stories; illustrating times of elation, love, hope, sadness and missing loved ones."
Anyone keen to take part in this unique opportunity should get in touch with ITV by emailing fly@walltowall.co.uk or calling 020 3301 8524.
Click here to read More News Stories by Expatriate Healthcare?