Spain's Booming IVF Industry attracts Healthcare Tourists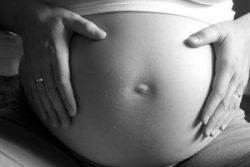 The continuing financial crisis and escalating levels of unemployment - particularly in young people - is forcing more and more Spaniards to raise cash by considering becoming egg donors.
Spain is already one of the prominent countries in the EU with regards to the number of in vitro fertilization (IVF) treatments and egg donation procedures carried out each year. Fertility healthcare attracts couples from countries around the world, including from the UAE, north Africa and Russia.
The Eugin Clinic in Barcelona alone performs 3,000 cycles of egg donation each year, which accounts for 10% of all procedures across the EU. The city also hosts one of the biggest egg and sperm banks in Europe, making Spain a major global centre for fertility treatment.
A further attraction making Spain a "Centre of Excellence" is the law passed in 2006, which has allowed unparalleled innovations in the field of fertility.
Such clinics usually pay around €1'000 for a donation cycle of 6 eggs.
Only last week Spain's Minister for Tourism reported how "Healthcare Tourism" was expected to increase by 90% by the year 2020.
Recommended Reading
• West-Info : Spain's economic crisis fuels IVF boom
•
Spain Expects to see Healthcare Tourism Hike by 2020