UK report slams Spain's Petrol Prices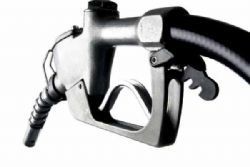 The Post Office Annual 'Motoring on the Continent' report has revealed a hike in Motoring costs for visitors to Spain in 2013 - although it has particular relevance for Expats living in Spain as well
The report notes that Motorists will have to pay 9p more per litre in Spain this year as the weak pound pushes up fuel prices in popular European destinations.
The greatest squeeze is likely to be felt in Spain, the second most popular place for a motoring holiday, where 42% of all UK motorists having driven in the country at lest once.
Even though Spain was recently found to be the 5th cheapest Holiday destination, UK motorists face a 7.4% increase – the highest in the Eurozone - and will pay £13.32 more for each 1,000 miles of motoring (£197.14).
Post Office Travel Money suggested that this was down to the effects of currency exchange rather than local prices hikes at the pump.
For the second year running, the cheapest fuel was found to be in Andorra and Luxembourg. Despite a 4p rise in the cost of unleaded petrol in Andorra, one litre costs just £1.17 – 35% than in Norway, the most expensive country for petrol on the list. At £1.05 for a litre of diesel Andorra also comes closest to the £1 litre. Luxembourg is a close runner-up, costing £1.23 for a litre of unleaded petrol and £1.11 for diesel fuel.
Andrew Brown of Post Office Travel Money said: "The disparity between what motorists pay for diesel and for unleaded petrol in Europe is in marked contrast to the UK, where diesel has long been more expensive. This was just one of the anomalies we picked up in this year's survey, another being a difference of up 48p a litre in fuel costs across the eurozone. It may not make sense for holidaymakers to plan big detours just a save a few pounds, but the higher price of motoring on the Continent this year means they should plan their routes carefully before setting out so they keep costs down".
Recommended Reading
• Spain Petrol Prices : I Don't Like Mondays
• Spain sees demand for fuel fall in March
• Spain was UK's favourite Holiday destination in 2012
• Spain is World's best value holiday destination