Bank of Spain reports 40'000 foreclosures, 2'400 evicitions in 2012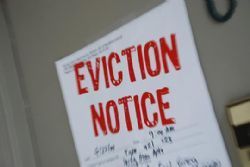 Earlier this week members of the Platform of People Affected by Mortgages (PAH) occupied the head offices of Banco Popular, in Barcelona, in protest over the bank's refusal to renegotiate mortgages where the foreclosure process in already underway.
The spokesperson of the organization Ada Colau, said that they are dealing with 650 cases of unemployed workers which lost their jobs because of the economic crisis, and now are facing evictions. It is a "political" matter, she noted, adding that the practice represented "a massive violation of human rights".
Another spokesperson of PAH referred to a similar situation in Bank of Spain. She said that, although there was a written agreement with the bank, signed on February 28, to start talks about refunding mortgages, extending payback periods, and lowering interest rates, the bank failed to honour their agreement.
>> Click Here to read "How to hand the keys to your property back to your Bank" <<
A recent study by the Bank of Spain has reported how 2,405 families were forcibly evicted from the homes last year, with a further 39,167 properties changing hands as a result of foreclosures. Of these, 22,000 were voluntary evictions as previous owners have abandoned their houses to the banks not being able to meet their obligations. The remaining cases had to be discussed in the courts and were the result of a judicial order.
>> Click Here to read "The Mortgage Eviction / Foreclosure process in Spain <<
The same report was also at pains to emphasise how this situation is not reflective of the entire Banking system for the country.