Spain approves Unicaja, Banco CEISS merger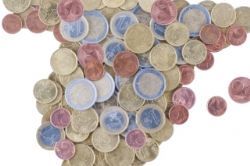 The Bank of Spain has approved the merger between mid-sized lender Unicaja and its smaller peer Banco CEISS, which was at risk of ending up in state hands after unveiling a €2.5-billion 2012 loss.
Last month Spain's bank restructuring fund FROB agreed to inject €604 million of cash into Banco CEISS through a contingent convertible bond issue, boosting its capital before the merger with healthier Unicaja.
The European Commission is due to study the merger between the 2 banks on Monday, the central bank said in a statement on Friday.