Premursa confirms funding to complete Paramount Murcia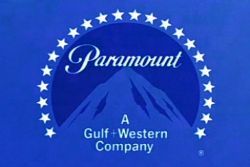 Jesus Samper, the President of Proyectos Emblemáticos Murcianos SA (Premursa) - the promoter and developer of the Paramount theme park at Alhama de Murcia, has claimed he has secured the required investment to complete construction work on the project.
Samper went on to confirm he had received firm commitments from investors from Saudi Arabia and Qatar, whist a number of American investment groups had expressed an interest, but were waiting to see how work on the project commenced later this year.
Samper was speaking at a press conference, along with Minister of Culture and Tourism, Pedro Alberto Cruz, and the Mayor of Alhama, Alfonso Ceron, to deny rumours questioning the viability Paramount Park, and that Paramount in the USA were giving considering withdrawing their licence, despite expenditure of €36 Million.
He also went on to say how he had no concerns over the Paramount Theme Park in London, set to open its doors in 2019, just 4 years after Paramount Murcia.
Samper also clarified that training for the staff recruited to work in various departments at the park would commence in 2014. This is despite the fact that a dedicated office to handle their recruitment opened early in 2012.
Recommended Reading
• Corvera and Castellon Airports, Paramount slammed in International press
• Paramount Murcia WILL be open by Summer 2015
• Spain : 6 Months of Lies and Bullshit
• Premursa invite jobs applications for Paramount Murcia