UNICEF report on Child Poverty in Spain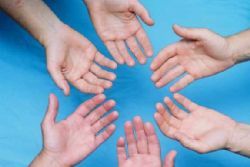 A report issued by UNICEF, titled "Child well-being in rich countries" has ranked Spain 19th out 29th surveyed countries, based on a total of 5 different criteria : Material well-being; Health & Safety; Education; Behaviour & Risks and Housing & Environment.
At the start of the century Spain ranked 13th out of 21 countries.
Over 12 Months ago the Spanish branch of the charity published their own report, which estimated that around 2.2 Million Spanish children were living below the poverty line in 2011 - an increase of 26% on 2011. The report also concluded that the number of families with children where no parent had worked had increased during thir period by 46'000 to reach 760'000.
It was also found that in these cases parents had often taken their children out of full time education.
The report goes on the criticise the recently introduced practice of charging children to take their own packed lunches to school, but singled out the region of Andalusia for praise after their introduction of 3 free school meals per day for the most vulnerable children.
UNICEF also suggested that one of the main reasons that the effects of poverty were not as evident as they might be was the strong family ties traditionally seen in Spain, with family members offering financial assistance to each other wherever they were able to.
Recommended Reading
• Child Well-Being In Spain: The Impact Of The Crisis – Analysis
•
Poverty
•
Andalusia Guarantees 3 meals per day for poor schoolchildren
•
1 in 4 Children in Spain show signs of Malnutrition