Spain "will emerge stronger from crisis" : Rajoy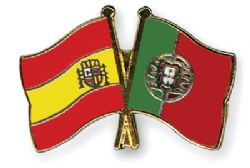 Mariano Rajoy has commented how Spain will "emerge stronger from the economic crisis and will return to prosperity".
The Prime Minister was speaking ahead of the Iberian Summit, where he went on to say how the continuing crisis has had "a tremendous social impact".
Today mark's the 26th annual summit between the leaders of Portugal and Spain where the on-going financial crisis and high unemployment is continuing to grip both countries.
Rajoy, speaking to the Portuguese Press, explained that "Politics is not the problem but the solution to the current crisis, which requires great efforts and sacrifices to allow a return, as quickly as possible, to the levels of prosperity and employment that our societies deserve,"
"We are now in a period of adjustment, of transition, but democracy, along with our socioeconomic model, will emerge strengthened," he explained.