Government reviews tax options to meet deficit target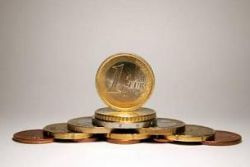 The government has ruled out any further hikes in major taxes this year and is instead studying increasing special levies on items such as alcohol and tobacco along with environment taxes to help meet its deficit target for this year.
However, Finance Minister Cristóbal Montoro has already flagged that the temporary hikes in personal and corporate income tax introduced last year would remain in place in this year's budget.
The government feels it has some scope to raise the overall tax burden, given that tax revenues in Spain currently account for only 36% of GDP, compared with an average of 46.5% in the euro zone as a whole.
Alcohol is one of the few areas that has so far escaped the government's reformist zeal. Tax collections on alcoholic drinks last year fell by 3.5% to €745 million and the Finance Ministry is sounding out players in the sector to gauge how far it can raise taxes in this area, bearing in mind that any increases should not unduly burden the hostelry sector. Sources in the sector believe a hike of between 8 - 10% is possible.
Despite the government raising taxes and levies on tobacco 4 times in its first year in office, revenues from this source fell 2.6% last year to €7.064 billion.
Montoro has ruled out further hikes in gasoline and diesel taxes, although environmental taxes are among the lowest in Europe.