Finca Parcs Action Group v CAM Bank : Case Closed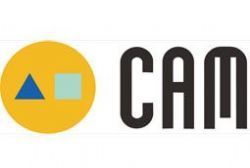 The legal case brought by the Finca Parcs Action Group & Bank Guarantees in Spain Action Group against Caja de Ahorros del Mediterraneo (CAM Bank) and Developers Cleyton GES SL has finally been closed.
Disgraced CAM Bank - once described by the Governor of the Bank of Spain as the 'worst of the worst' - has not filed an appeal to the Supreme Court in the Finca Parcs case. Therefore, the Sentence issued by the First Instance Court in Hellín on 8 June 2012 and confirmed by the Albacete Provincial Appeal Court on 11 April 2013 is now firm and final against both CAM Bank (now SabadellCAM) & the property developer, Cleyton GES SL.
The First Instance Sentence that was ratified by the Provincial Appeal Court concluded that both the developer and Bank failed to fulfil their legal obligations according to Spanish Law, LEY 57/1968 and that CAM Bank was guilty of malpractice and a complete dereliction of its duties.
The Court convicted both defendants to return off-plan deposits paid by the 47 buyers totalling almost €1.5 million for houses that were never built at the abandoned Las Higuericas, Finca Parcs development close to Agramón, Albacete.
BUYER'S REFUNDS
As the Sentence is now firm the Court has released the principal amount of the group member's deposits which was paid by CAM Bank to the Court following the provisional enforcement of the First Instance Sentence in July 2012.
In due course the 47 group members will each receive a refund of their off-plan deposits less costs.
Interest and Costs will be calculated, agreed by the Court, and then paid to group members in approximately 2 to 3 months.