Spain to issue International arrest warrant on 007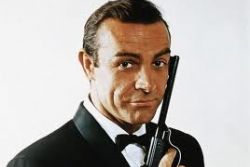 Sean Connery has been threatened with arrest if he does not answer questions over an alleged dubious property deal.
Spanish judges have been trying to call the actor to court over the sale of his Marbella property back in 1999 since 2010 without success.
Connery's luxury villa was demolished and replaced with a development of more than 70 apartments - sold for an estimated £45 million - with lawyers insiting that planning permission for just 5 of the apartments were ever granted.
The 82 year old actor cited health reasons for not being able to travel to Spain to attend a court hearing in October 2010, but it is now though that they have been written to to be informed that international arrest warrants could be issued against them if they fail to co-operate.
Over 15 people, including Julian Munoz, the Ex Mayor of Marbella, and former town planning chief Juan Antonio Roca, are also linked to the case after being previously jailed for corruption.
Connery and his wife deny any wrong-doing or involvement in the crimes being investigated, which include money-laundering, tax evasion and town planning breaches.