Shares in Spain's Liberbank surge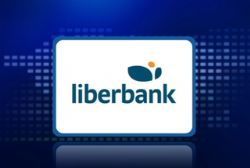 Shares in mid-sized Spanish lender Liberbank rose around 50% after making their debut on Madrid's stock exchange at 1000 GMT on Wednesday, in the country's first bank listing in nearly two years and following a European rescue.
Liberbank's stock price was set at 0.40 euros for its listing and the shares were trading at 0.59 euros at 1010 GMT, 47 percent higher. The shares traded as high as 0.63 euros in the first minutes of trading.