Spain to Clamp Down on "Tax Havens"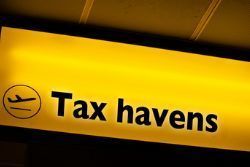 At the 8th meeting of the FTA in the Russian capital, the most senior members of the tax authorities represented in the FTA (including the Director of the Spanish Tax Office - AEAT, Beatriz Viana) identified a series of "specific synergies" that they "will fully exploit" to combat tax fraud and tax evasion through close collaboration between the various tax authorities.
That same degree of collaboration will be applied to the efforts against tax havens, information on international financial transfers, investigation of banking operations and identification of beneficiaries from complex structures.
"We want greater transparency and increased information exchange", stressed the Member States of the FTA in a statement made public in Moscow, in which they expressly applauded the recent call from the G-20 at its meeting in Washington last month in favour of a new international transparency standard based on the automatic exchange of information.
"We are united in our decision to combat international tax fraud, tax evasion and aggressive fiscal planning", adds the FTA, which also underlines its "warm welcome" to the work begun by the OECD on the erosion of tax bases and the shifting of profits (the BEPS Project). In this regard, the Member States are committed to "being ready" to swiftly apply any improvement in terms of aggressive planning models that the BEPS Project may offer in the future.
The model of the AEAT Large Companies Forum
At the same time, the FTA agreed a new cooperation model in terms of tax compliance by large companies through which it aims to establish the groundwork for a relationship of trust between the tax authorities and the companies. This same model is being promoted in Spain through the Large Companies Forum set up by the Spanish Tax Office in 2009.