Night in the Cells for Spanish Banker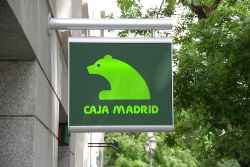 The Spanish legal system has shown its resolve in punishing those responsible for the country's financial crisis this week by issuing a prison sentence on the former President of Caja Madrid.
Even if just for 1 night.
65 year old Miguel Blesa spent his first night in prison last night after being remanded in custody whilst awaiting a 2.5 Million Euro bail payment.
Blesa has been brought to court for his part in the collapse of Bankia, of which Caja Madrid was a founding partner, and has seen the courts confiscate his passport.
The court is trying Blesa on a point of not observing diligence when his Bank purchased City National Bank of Florida in 2008, with the €800 Million acquisition having potentially resulted in losses of at least €350 million. He is also being investigated for loans made to a now collapsed Spanish tour operator.
Traditionally being staunch allies of the 'Cajas' and Banks, Spain Politicians have been at pains to distance themselves from the causes of the crisis, with the deputy PM maintaining that the Government would not intervene in any decision made by the courts.
Blesa ran Caja Madrid for 13 years until 2008, when he was ousted by the then PP President of the Madrid region, Esperanza Aguirre, and replaced with Rodrigo Rato - the head of Bankia when it was forced to be bailed out by the Government.
Recommended Reading
• Bankia lawsuit changes Spain's banking landscape
• Spain's Bank cleanup to enter new phase