Expats targeted by money launderers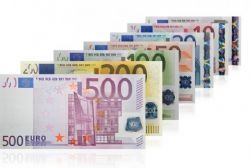 Expats are becoming the target of organised crime gangs seeking to launder money through their bank accounts.
Action Fraud, an initiative run by the National Fraud Authority and the National Fraud Intelligence Bureau in Britain, is warning expats not to respond to newspaper ads or phone calls asking them to get involved.
Anyone who agrees to work with the group instigating the connection will find themselves embroiled in criminal activity, reports iExpats.com.
Advertised as a simple money making scheme, the expat would receive money into their bank account that they then take out in cash and send on to the group, earning themselves a 20% commission.
A spokesman for Action Fraud told the news provider: "Money laundering is a method to disguise the proceeds of crime to appear as if the money comes from a legal source and one way of doing this is to put that money through a series of bank accounts.
"If anyone is approached to get involved in something like this, they should remember that if it sounds too good to be true, it probably is."
These kinds of arrangements can also be disguised as official jobs with titles such as transfer manager or account manager, so anyone advertising for work online should be aware of such job offers.
Money laundering is a serious crime in all countries of the world and it depends which country you live in exactly what the punishment will be.
In the UK it carries a prison sentence of up to 14 years and an unlimited fine, making it a huge gamble for anyone who does get involved.
Claiming ignorance is not likely to reduce your sentence, so it is important that expats remain alert to such scams and do not become entwined in the crime.
By giving your banks details to criminals, you also run the risk of having money stolen from your account.
Click here to read More News Stories by Expatriate Healthcare?