Spain Cyber Crime Capital of Europe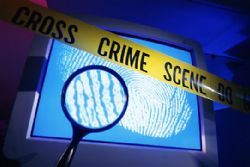 Online tech website "The Christian Science Monitor" has reported that Spain is the Cyber Crime capital of Europe.
Over the last few months, a string of high profile arrests have occurred in the country, taking cyber hacking gangs and individuals into custody, many of which do not originate from Spain.
Amongst those arrested include a gang of Russians who managed to spread a malicious program which locked a user's computers under the guise of a National Police anti-fraud project which claimed the user had committed some kind of illegal activity.
Unwitting users would pay around €100 to get their machine unlocked which netted the gang more than €1 million in Spain alone.
Dutch hacker Sven Olaf Kamphuis was also arrested recently on an international arrest warrant from the Netherlands. It is alleged he packed a van full of technology and roamed Spain connecting to the internet and launching numerous cyber attacks most notably against anti-spam watchdog Spamhaus.org in protest over their increasing governance over internet activity.
Whilst most criminals appear not to be home bred, Spanish authorities are aware that the increasing resources and skills available in the country will result in more and more arrests of native Spaniards.
Experts agree the root causes of the phenonomen have stemmed from the financial crisis which has spawned a new generation of techies working from home or anywhere they can connect to the internet.
With unemployment so high, especially amongst the younger generations, combined with worrying prospects for the future are likely catalysts alluring bright individuals into some form of online criminal activity.
Spaniards have a deeply ingrained belief the internet should be free from regulation and without state interference, which to date has proved difficult for authorities to tackle online piracy of copyright content.
"People believe there should be no rules. We are making freedom of the Internet an absolute right here, which trumps all other interests," says Dr. González, a law professor at Valencia University who has written on cyber security legislation.