British Consulate to hold event for victims of Domestic Violence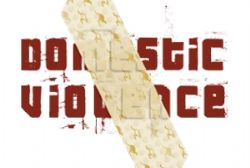 The British Consulate and Mijas Town hall are holding an event at the CIO Mijas on the 29th May at 10.00am to help English speaking residents and tourists to access the support available for victims of domestic violence.
Domestic Violence offences account for around 30% of the arrests that the British Consulate is informed about, and so the Consulate wants to get let the victims of domestic violence aware of the help available.
Rosslyn Crotty, the Vice Consul for the British Consulate Malaga says "We hope that this event will ensure that British Nationals are aware of the support the Spanish state provides for victims of domestic violence".
Speakers invited to attend include representatives from the Women's Centre, Mijas Social Services, the National police, the Guardia Civil as well as other the support groups such as The Soroptomists and Costa Women. Information provided will cover the wide range of support mechanisms available for victims in domestic violence.
This event is open to the public by registration. To register your attendance please email the British Consulate at BCMalagaEvents@fco.gov.uk by the 26th may including the names of those wishing to attend, numbers are limited so please book early to avoid disappointment.
Click >> HERE << for further information on getting support for victims of Domestic Violence in Spain.