Spain's cost of borrowing increases for first time in 4 months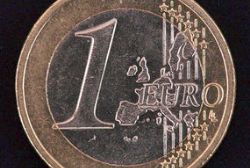 Spain paid higher rates on medium-term debt for the first time since early February at an auction on Thursday, as investors reacted to signals that the United States could scale back its monetary stimulus.
Yields rose on bonds maturing in 3, 5 and 13 years, but Spain met its target of €4 billion and has now completed 57% of its issuance plan for 2013.
Spanish yields have fallen steadily for months as an investor hunt for higher returns has kept demand high.
They have chosen to ignore the nation's sickly economy and focus instead on stimulus programmes from the ECB and other major central banks that have cut returns on core sovereign bonds as well backstopping investments in riskier debt.
That prop was weakened on Wednesday by Federal Reserve chairman Ben Bernanke, who said the U.S. monetary authority could soon temper its bond-buying programme.
Estefania Puente, analyst at Cortal Consors in Madrid, said investors drew back in anticipation of the programme being cut, meaning demand was weaker than in recent auctions. Raj Badiani, of IHS Global Insight, said persisent economic problems could sent yields higher as the year progresses. Spain is deep in recession and already sky-high unemployment rates continue to rise.
"We could see yields creeping up in the second half of this year as markets despair at the lack of economic growth," he said, noting that Madrid was now aggressively selling longer-dated paper.
At Wednesday's auction, demand fell and yields rose on all 3 maturities. The longest-dated bond, due in July 2026, sold for at 4.540%, up from 4.336% the last time it was auctioned on May 9.
The yield on Spain's benchmark 10-year bond rose on Thursday to 4.253% from around 4.180% at Wednesday's close.