Spain property eviction numbers questioned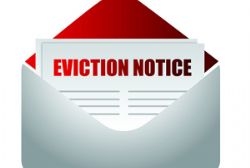 Industry insiders have questioned the accuracy of claims by various agencies that some 40'000 families were evicted from their properties in 2012.
According to data released by the Bank of Spain just a fraction of that number - 2'405 families - were the victim of forced evictions due to falling into mortgage arrears.
A report in Spanish weekly magazine "Tiempo" has suggested that protest groups have exaggerated the figures to support their cause, and that of the 2'405 'forced' evictions, the majority did so peacefully, and that Police were called in just 355 of the cases.
Whilst the fact that 2'405 evictions is still a significant number can not be denied, it bears no comparison to the 40'000 evictions originally reported - and should be put into context with the estimated 6.15 million mortgages currently held in Spain.