Castellon Airport Director Sacked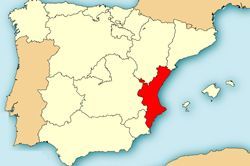 The President of Castellon Airport, Jose Ciscar, who is also the Vice President and spokesperson for the Generalitat Valenciana, has made perhaps his most important and popular decision since being appointed .
Earlier this week Ciscar, who took over the role of overseeing the facility following the resignation of Carlos Fabra, told Europa Press of the decision to relieve Juan Garcia Salas as Director General of the Airport.
Salas has been widely criticised in the press – notably for receiving a salary of some €84'000 per year (€6'000 more than the Prime Minister) – for overseeing an airport which has not seen the arrival of one passenger since opening more than 2 years ago.
The announcement was made during a meeting of Aerocas, where other notable changes included the appointment of local Lawyer Patricia Llopis as CEO, and a change of registered address for the company from the offices of Castellon Council to the Airport itself.
It was noted that Ciscar than Salas for "all his hard work at the Airport".
Recommended Reading
• Director of Castellon Airport paid more than Zapatero
•
Castellon Airport Director has salary questioned
•
Castellon Airport : Negotiations not ongoing