Alhama de Murcia invites Paramount appeals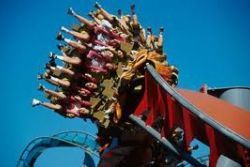 The Ayuntamiento of Alhama de Murcia has announced the start of a period of one month whereby residents can lodge any appeal against the Paramount theme park development.
The period of consultation was advised in the Official Bulletin on Friday 24th May, confirming that the council given their approval to the Special Development Plan – as presented to them by Proyectos Emblemáticos Murcianos SA (Premursa) – the promoter and developer of the project.
The notification in the Bolletin also reported how the approved final plans for the park would "soon be made available" to the general public.
Just last month Jesus Samper – the President of Premursa – maintained that the park would be operational in the first half of 2015, yet would not be drawn on giving a date when work would commence.