Vodafone lead race to launch 4G in Spain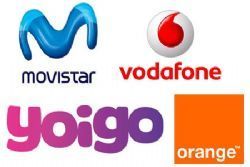 Spanish Newspaper ABC has reported how Vodafone Espaņa is set to launch their 4G services in June, citing unnamed sources from within the industry.
Vodafone is expected to make an official announcement on Monday concerning their future plans for their 4G services, which will see them become the first telecoms operator in Spain to launch 4G technology.
This follows previous announcements made by Yoigo - who will launch their 4G network on the 18th of July, and Orange - who are due to launch on the 8th of July.
Vodafone will provide its 4G service using the 1.800 MHz spectrum, with the service initially being available in 7 cities, including Madrid, Barcelona, Valencia, Sevilla and Malaga.