Spain to continually monitor convicted abusers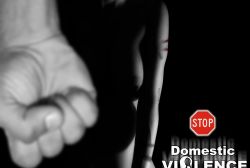 Spain's National Strategy Against Gender Violence has announced measures to ensure that anyone released from a prison sentence after serving a term for gender-related violence will be continually monitored.
The plans were announced yesterday by Secretary of State for Social Services & Equality, Juan Manuel Moreno, where he said how constant surveillance would ensure that both the agents charged with protecting the victims and the victims themselves will know where the offender is at any time.
This is just one of 258 measures introduced to "isolate" offenders completely and give victims all the help possible, which follows a government investment of €1.5 billion between now and 2016.
The proposal also intends to address attitudes towards violence against Women in particular, and other forms of abuse including forced marriages.
A new website is due to be launched to support victims, as well as a dedicated helpline which those in need of help can reach by simply calling 016.
With the death toll of Women in Spain as result of domestic violence reaching 22 in the first 5 months of the year, any measures taken to address the issue are welcome.
Expats in particular are reminded that the British Consulate on the Costa Del Sol are hosting an event on the 29th of May to support the victims of domestic violence in Spain.
Recommended Reading
• British Consulate to hold event for victims of domestic violence
•
How to Guides : Getting Help for Victims of Domestic Violence in Spain