Germany considers aid for Spain's SMEs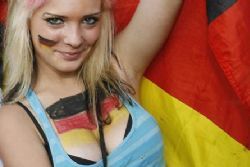 Germany is preparing a programme of credit to assist Small and Medium-sized Enterprises (SME) in Portugal, Spain and possibly Greece, according to German magazine Der Spiegel.
An announcement by German Finance Minster Wolfgang Schäuble last week revealed how the state development bank, KfW, was considering the possibility of granting lines of credit and investing in a number of SMEs in Spain.
The magazine also went on to report how KfW may also offer credit to a number of Spanish Banks on the condition that money is loaned to Businesses affected by a lack of liquidity.
If these loans are approved they will be at lower rates of interest than demanded by private banks, but the measures first need to be approved by the lower house of the German parliament.