Countdown to Spain's Energy Conformance Certificate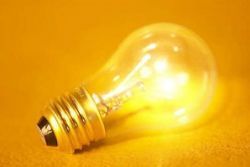 This coming Saturday – the 1st of June – marks the date whereby all properties for sale or rent in Spain must be issued with the appropriate corresponding Energy Conformance Certificate – "Certificado de Eficiencia Energética".
One notable exception being properties under 50 sq mt in area.
The measures, laid down in the "Certification for Energy in Existing Buildings" Royal Decree on 05.04.2013 are part of Spain's response to the Kyoto Protocol, with an aim of reducing the country's CO2 emissions by 20% before the end of the decade.
* An EEC is also not required for existing long term tenants, only if the tenancy changes after 1st June 2013.
Jobs for the boys ?
However, an Electrician can not issue an ECC, and this can only be done by certified assessor, who may be an Architect, Engineer, or a Qualified technician who is authorised to undertake building projects and thermal installations for buildings. The individual will have completed a special government training course on Existing Building Energy Certification, and be trained in the software designed to issue the certificate.
Head in the Sand ?
With Spain taking over a decade to react to the implementation of the scheme many householders are sceptical that the ECC will be rigorously enforced by the authorities, and adopting a 'wait and see' approach.
Penalties ?
Probably the vaguest are of the Royal Decree, which notes that penalties may be awarded in the following way :
- A financial penalty implemented by a government authority
- A contract of sale being declared invalid
- A vendor being forced to compensate the buyer due to a lack of provided information
Financial penalties can vary from between 300 to 6'000 Euros depending on the exact nature of the infraction, however, if the offender has been found to have profited from the act of non-compliance it could be much higher.
Recommended Reading
• How to Guide : Spain's Energy Efficiency Certificate
• News : Royal Decree Clarifies Spain's Energy Efficiency Cerfificate
• ECC : The Electrician's Perspective
• ECC : The Lawyer's Perspective
• ECC : The Surveyor's Perspective