No more Motor Racing at Castellon Airport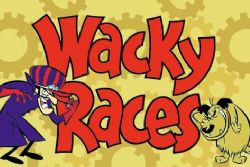 The Generalitat Valenciana has confirmed it will not use the airfield of Castellon Airport to race cars on in future, due to it harming the image of the facility.
The Regional Secretary of Tourism, Daniel Marco, was answering a question by Socialist MEP Maria Salvador Maria Jose Salvador, where he said that although the airfiled was suitable for such an event, it attracted too much negative media interest.
The facility had previously permitted a number of professional racing teams to practice on the airfield - something which former President of Aerocas, Carlos Fabra, had been widely criticised for.
Despite Marco assuring the House that such a practice was "administratively correct", he said how the priority must be on ensuring a speedy opening for the airport.
Salvador also questioned why the German racing team which regularly used the facility only made a payment of €3'680 24 Hours after the PSPV had made an application to view a file of the circumstances of the arrangement - adding further speculation to allegations of fraud and corruption of Carlos Fabra.
During his address, Marco also confirmed that opening Castellon Airport "Would not be easy", but that it would "Benefit the whole Tourist model of the Region.