EU to Sue Spain Over Health Card Rejections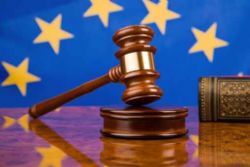 The European Commission has announced it is to take legal action against Spain for its refusal by some hospitals to recognise the European Health Insurance Card.
The European Health Insurance Card, known as the EHIC, is designed to entitle EU citizens access to free healthcare in any member state.
However, several of Spain's struggling hospitals have refused to accept the card and instead instructed tourists to reclaim any cost of treatment from their travel insurance.
Compliance officers from the EU have requested information on the issue, which is usually the first stage of any infringement procedure and could ultimately see Spain hauled through the courts and a fine imposed.
Under EHIC scheme, costs associated with treating the card holder in any EU member state are covered by their native health care system. However, the card does not cover long term health treatments or repatriation.
With the annual summer holiday season about to begin, travelers are reminded to ensure they have adequate Travel Insurance for the duration of their trip.
Recommended Reading