Sareb Criticised for Unrealistic High Pricing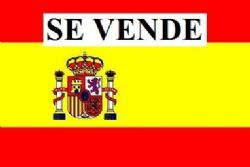 Spain's bad bank Sareb has been criticised for scaring of investors with unrealistic high prices for distressed properties it holds.
To date, Sareb has accumulated more than €50 billion of soured property assets from struggling lenders who have received some form of bailout cash from central government.
Sareb's portfolio includes complete housing and commercial property as well as incomplete projects and vast areas of land.
However, major investment firms eager to snap up bargains are finding that the slow trickle of properties released to the market are being valued way beyond their real values and meaning potential yields are exaggerated.
Bankers in Spain warn that an ongoing audit of the real value of the assets it is holding may reveal many are worth next to nothing and force it to turn to the government for more capital to swallow the resulting losses on book value.
It's not unusual for Spain's property market to vastly over value the worth of real estate assets.
During the boom years, property assets were valued unrealistically which artificially set levels beyond the reach of the natives. Typical prices compared and often exceeded the value of properties in desirable areas of the UK.
A major international investor said "I'm not wasting any more time with Sareb". "There are good deals to be had in Spain, but not through Sareb." Another global investor said "We've put in offers that would have made a profit for the taxpayer and nothing happened". "Sareb is fast gaining a reputation as a vehicle that can't deliver."
A spokesman for Sareb, co-owned by Spanish banks and the government, said it was satisfied with its progress to date.