Toll Roads to be Bought By State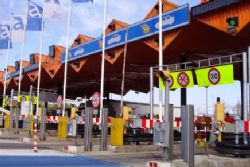 Struggling toll roads across Spain are to be bought up by the Spanish state which will include motorways.
Companies operating the toll roads are burdened with massive debts which the government will buy up and ultimately take control of the infrastructure, however, companies who own the franchises for maintenance and repairs will retain a stake.
Nine toll firms are in debt and facing bankruptcy, but the ministry of public works intends to buy their deficits and take over ownership of these roads, mostly motorways.
The debts are estimated at around €3.5 BILLION and affect 52 banking and finance institutions across Spain. Additionally, landowners who had their land compulsory purchased have still not been paid, even though the infrastructure built upon the land has been completed.
Spain was given an extension this week by the European Commission to repay its state deficit, however tough conditions were applied which included reducing contingent debits in public finances deriving from non-profitable transport infrastructures, meaning trains will also affected.
The government has said there is no intension to cease train services, although services will be significantly reduced where passenger numbers are insufficient for its sustainability.