Eurovegas Boss Presses for Anti-Smoking U-Turn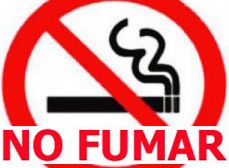 Eurovegas boss and casino mogul Sheldon Adelson is pressing Spain over it's anti-smoking laws in an attempt to allow smoking in his new Madrid casinos.
According to an online report by The Guardian, the government are set to do a controversial u-turn allowing gamblers to smoke inside the casinos as it fights to kick start Spain's ailing economy, although Spanish PM Rajoy has said no formal decision had been made.
Anti-smoking campaigners have slammed the proposals, made earlier this week by Adelson, by posting petitions on change.org
"We cannot allow a good law to be changed so that Mr Adelson can earn more money while Spain becomes poorer." Said the petition.
Schedulled to open it's first stage in 2017, Eurovegas would incorporate 4 separate resorts with casino facilities attached to them. Overall, the final project would triple facilities and is expected to create more than 240,000 direct and indirect jobs.
On Thursday, the head of the Madrid's regional government, Ignacio González, said legal changes necessary to allow the complex to be built would be in place within six weeks. Whether this includes a u-turn on anti-smoking rules is yet to be seen.