New option for expats seeking buy-to-let mortgage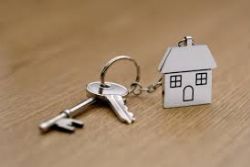 Not all moves abroad are permanent and many expatriates understand the importance of owning property back in their own country.
The problem is that in the UK it has become increasingly difficult to get a buy-to-let mortgage if you live abroad in recent years.
Now one provider, Kent Reliance is going against the trend set out by most other lenders in offering a mortgage specifically aimed at expats, reports the Telegraph.
Only landlords who already own a property can apply for the loan and it is not available to those outside London and the south east.
Despite these stipulations it represents a glimmer of hope for expats, who are often considered to be a risky demographic.
John Eastgate, sales and marketing director at Kent Reliance, told the news provider: "We have seen a surge in demand from expats looking for buy-to-let products.
"Invariably, they are experienced landlords with a strong track record, yet the fact that they reside overseas excludes them from most UK lenders."
Last year Lloyds TSB was the latest big name to leave the expat mortgage sector, leaving many people living abroad with little choice.
Those working for large multinational companies have found that they can turn to international private banks in order to loan the money instead.
Nigel Bedford of largemortgageloans.com, said: "If someone has significant personal income from employment with a multinational firm, strong liquid worldwide assets, and can place at least 50% of the required mortgage with the bank then they are in the strongest position."
As well as buying property in the UK to return to after a stint abroad, many Brits understand that houses in London represent a good investment opportunity as rental yields remain stable.
It is thought that by the year 2021 an additional one million people will have moved to the capital, increasing the demand for rental properties further.
Alex Bellingham, director at IP Global, said: "Many analysts are forecasting rental growth of approximately 24% to 2017 for central London areas."
Click here to read More News Stories by Expatriate Healthcare?