Foreign Minister defends image of Spain abroad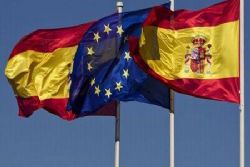 Spain's Foreign Minister, Jose Manuel Garcia-Margallo, has defended the image of his country infront of EU lawmakers in Brussels.
"The Spanish reality is much better than the image that prevails abroad" he explained to delegates whilst presenting the Country's 'Brand Spain' initiative.
The FM went on to say how Spain "is seen as a good place to visit and to spend vacations or retire, but not so good to invest or work", and that the country was generally considered to be unsophisticated and low-tech. He also lamented the dated sterotype of Spain as being a country of Flamenco dancers and Matadors.
As far as growth of the Economy of the Spain is concerned, "The key is markets' and institutions' confidence in the country and the confidence to attract investment and create jobs," Garcia-Margallo said.
The Minister also presented case studies to prove Spain's place in the world as a leader and innovator in areas such as business, culture and sport, noting that 3 of the world's Top 10 chefs are Spaniards, the country's success in football over recent years, and the Spain recently being reported to be the 2nd largest exporter of Wine in the world.
Recommended Reading
• Spain dominates world's best restaurants 2013 list