Spain blocks creation of Independent TV Watchdog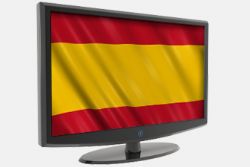 The PP Government of Spain has ruled out the need for an Independent Regulatory Watchdog to oversee the Television Broadcasting Industry - a move which will make it one of the few European countries not to have one.
The reason given for not creating a specific Audiovisual watchdog was a lack of funding, with the move reneging on its 2010 agreement to the State Media Council.
This effectively leaves the regulatory control of the TV sector in the hands of the National Markets and Competition Commission, which also oversees the Railways and Electrical sectors.
Ten Commission Members will ensure that Broadcaster adhere to their obligation to dedicate 5% of their revenue to subsiding the film industry. It will also be responsible for overseeing the quality of content and avoiding inappropriate content for children, as well as guaranteeing that TV channels do not exceed the time alotted for showing commercial advertising. In 2012, the Ministry of Industry imposed 29 fines on broadcasters with a total amount of €3.3 million for breaking these regulations.
Furthermore, the Ministry of Industry will take responsibility for the renewal of TV licences whereas the Ministry of the Presidency will decide which sports events must be FTA broadcast.