How Spain's EEC Affects Valencia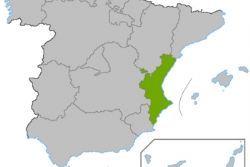 The Regional Energy Agency for Valencia (AVEN) has published it's model for the energy label based on the label outlined by the Ministerio de Industia, Energia y Turismo.
An energy label will be issued by the authorised registration body for each Autonomous Community once the Energy Efficiency Certificate (EEC) is registered.
Submitting an unauthorised EEC will be treated as false documentation and will be subject to penalties. Ensure the certificate is issued by a qualified professional who is registered at the official provincial association (colegio oficial).
For more information about the energy label published by the Ministro de Industria, Energia y Turismo clicking here .
For more information click through to the Energy Efficiency Certificate in Spain website.