Valencia's theme park to threaten Paramount Murcia ?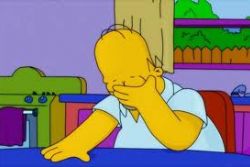 Last week's announcement that a Chinese Investment Group is planning the construction of an "Asia" Theme Park in Sagunto, Valencia, can only be good news for those hoping that Castellon Airport (if / when opened) will become a commercial success.
Especially following last month's news that the Marina d'Or Golf project has had its planning permissions retracted, which could result in the 35'000 property development never opening.
The Ministry of Economy, Industry and Tourism for the Generalitat Valenciana, Max Buch, announced yesterday how the proposed project would be worth approximately €200 Mln, and result in the creation of at least 400 direct jobs.
The Investors - Zhengzhou Century Amusement Park Development – have already presented their proposals to the Generalitat and are believed to have received the full support of members to make a formal application to move forward with the project.
The "Sagunto Century" Asian-Themed Park would be –according to the developers – the first such park in Europe, and hopes to replicate their success with other projects in South-East Asia.
At just 289,900 sq mts, the site is significantly smaller than the 3.5 Million sq mts originally proposed by Murcia's Paramount Pictures theme park, but the division of the park into separate smaller 'themes' is also observed. Proposals are for the park to be zoned into China Town, Bangkok Town, Tokyo Town, Delhi Town and an Asian Commercial Street.
Whilst a smaller and less ambitious theme park is likely to propose fewer problems, parallels have to be drawn with the Paramount Pictures theme park in Alhama de Murcia. Does the fact that the promoters and developers already have the investment in place make the project a certainty ? Does this present further obstacles for Paramount ?
As for Castellon Airport, surely there can not be a down-side ?
Recommended Reading
• The Curse of Spanish Theme Parks
•
1 Year anniversary of work commencing at Paramount Murcia
•
Spain's Supreme Court revokes planning permission for Marina d'Or
•
Castellon Airport : News