Spain Property Prices Nose Dive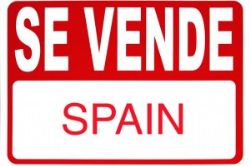 House prices in Spain have nose dived to new lows a recent global property price market research study has revealed.
The research by estate agency firm Knight Frank, also shows property prices in southern European countries are falling fastest, whilst northern European countries where the economic recovery is moving at a much faster pace, house prices are actually rising, albeit small.
Spain, Portugal and Italy are all experiencing rapidly falling house prices, -7.9%, -6.9% and -4.1% respectively. Ireland, another rescued European economy, whilst still falling, actually signals a recovery from -16% last year to -3% this year.
Traditionally, Spain experiences a spike in house prices over the summer months as vendors attempt to cash in on the increased interest in the country from tourists and holidaying Spaniards, who themselves seek properties to buy over the period. However, as summer draws to a close, prices plummet.
Additionally, the research reveals that property prices in the Middle-East and South American economies are rising the fastest. North America also shows gains as a jump from 1.9% in the previous year to 10.2%, whilst the UK was up just 0.2% compared to 2012.