Expat savings rates fall again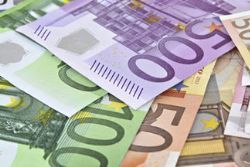 Savings rates for expatriates have fallen once again after the Bank of England announced it was keeping its base rate at 0.5% for the 39th time in a row.
Deciding where to keep cash is a difficult decision for many expats, with few choices to choose from and the number of accounts dwindling further.
Barclays Wealth has withdrawn its International Saver Plus product in sterling, US dollar and euro currencies, reports the Telegraph.
Meanwhile Standard Bank has cut its rates by as much as 0.5% in some cases and the Isle of Man's branch of Santander has cut rates on its 1 and 2 year fixed rate accounts.
The only light at the end of the tunnel for expat savers has come in the form of Permanent Bank International, which has launched the first new offshore product onto the scene in a long time.
This sterling variable notice account offers a rate of 1.5% on anything over £25,000 and comes with a notice period of 90 days.
A spokesman for the bank told the news provider: "We already have an instant access account and a 35-day notice account but our research shows that there is an appetite for a slightly longer term of 90 days."
Those with £100,000 or more to deposit will find that the best rate at present is offered by Kleinwort Benson with 1.7% on a variable-rate account with 189 days' notice.
For more modest savings, Britannia International is offering 1.75% on deposits of £25,000 or more with a 60-day notice period.
Recently Lloyds has announced that it is selling its retail banking operations in Spain and plans to slimline its international private banking business.
This will not affect those in the Channel Islands, Isle of Man or Gibraltar as the bank intends to continue with these branches.
It said in a statement: "The transaction builds on the commitment we made as part of the group strategic review to reduce and simplify our international presence and build our wealth business by focusing on the UK, Channel Islands and the UK expat marketplace."
Click here to read More News Stories by Expatriate Healthcare?