Moody's approves Spain Pension reform Proposals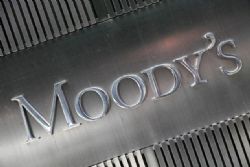 Moody's Investors Service has commented how Spain's proposed reforms to the pension system would be 'credit positive' for the country's sovereign rating.
Earlier this month members of the Partido Popular recommended that pension payments be linked to life expectancy and that benefits ceased rising in line with inflation. It is not clear at present whether the government will act on the recommendations.
"Introducing a 'sustainability factor' into the calculation of public pensions has been a key reform that the European Commission requested in exchange for giving Spain 2 additional years to reduce its public deficit below the threshold of 3% of GDP," Moody's said.
"Since 2010, the financial position of Spain's social security system has worsened significantly, with the government forecasting this year's deficit at 1.4% of GDP, compared with last year's deficit of 1% of GDP and a surplus of nearly 1% of GDP in 2009," the agency added.
Moody's currently ranks Spain as Baa3-negative - the lowest rating on the investment grade scale - and ranked the same as Tunisa and Barbados.