New British Consulate Opens in Alicante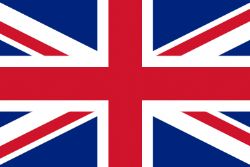 UK Ambassador to Spain, Giles Paxman, officially opened the new British Consulate in Alicante on Friday, 7th June 2013.
The new consulate premises marks a major milestone in the importance the Alicante region holds for British tourists and expatriates, but also the huge value of the British contribution in the local economy.
Dignitaries present at the inauguration of the consulate included Alicante President Luisa Pastor, along with representatives from local authorities, National Police and the Guardia Civil.
Located on Rambla Méndez Núñez, 28-32, 6th floor, Mr Paxman said the Alicante Consulate was one of the busiest Foreign Office posts in the world and pointed out that the British Governments investment in modern and efficient premises demonstrated its commitment to ensure British nationals are supported should things go wrong.
More than 132,000 British nationals are resident in the province and make up 7% of the population. Likewise, the British community is estimated to generate over €1.32 BILLION in revenue for the Regional Community of Valencia.
Mr Paxman said "I am immensely proud of the hard work that our consular posts perform throughout Spain to help vulnerable British nationals."
He added "These new premises in Alicante will help the team here give even better support. The customer experience will be much improved, particularly for those with reduced mobility who need easier access. It is a credit to the consul Paul Rodwell, his team and colleagues in London that this project has been delivered on schedule and under budget."
Individuals wishing to contact the British Consulate should call 0034 965 216 022 in the first instance where the team will be happy to help.