Spain Property Prices Decelerates Most in Q4 2012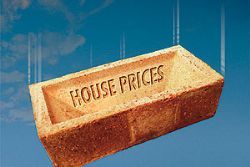 The ongoing fall in Spanish property prices accelerated in Q1 of 2013 as the housing market remained in a 5-year-long slump and as banks sought to offload property on their books.
According to figures released Thursday by the National Statistics Institute (INE), house prices fell an average 14.3% in the period January-March from a year earlier after declining 12.8% in Q4 of 2012.
New home prices fell 12.8%, while the average price of existing homes decreased by 15.3%.
Prices have now fallen by 39% from their peaks toward the end of 2007.
Prices fell across the country, with the biggest drops experienced by the regions of La Rioja (18.0%) and Madrid (16.8%.)
The government removed tax relief for homebuyers at the start of this year, further depressing demand in a market badly hit by rampant unemployment.