Banco Sabadell launches mobile cash app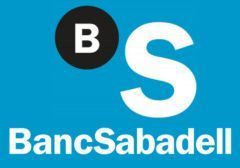 Banco Sabadell has launched a new app that allows clients to withdraw cash without a having to use a debit card.
The Bank's 'Instant Money' service is free of charge and intended to help in emergency situations where the customer has no access to either cash or a card.
The service allows an SMS to be sent to the registered client, which contains a unique code that can be used to withdraw cash at one of the bank's ATMs. Money can also be sent to the recipient from a computer or using the bank's mobile app on their tablet or telephone.
The UK's NatWest introduced a similar service in 2012, which was almost immediately hit by hackers who used phishing emails to scam details from the customer, and then download the app to steal the funds from the intended recipient. NatWest subsequently withdrew their 'Get cash' service, however, it has since been reinstated.