Castellon Airport Undergoes Further Safety Inspection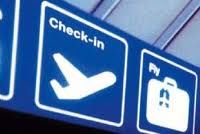 Technicians from the Spanish Aviation Safety Agency (EASA) made an inspection visit to Castellon Airport on Thursday of lasy week in order to complete the certification process.
The visit was announced earlier in the week by the head of EASA, Juan Cruz Campo, during the Court hearing between Aerocas and the former operator of the facility, Airport Concessions.
Airport Concessions, who were originally responsible for the construction and operation of the airport before being released from their contract at the end of 2011, are claiming €128 million in compensation from the Generalitat Valenciana.
Following the Inspection, the Councillor for Infrastructure, Planning and Environment, Isabel Bonig, announced at a press conference on Saturday morning that the Generalitat is "Working to ensure that the Airport opens soon".
Read all the latest Castellon Airport news by clicking the link >> HERE <<.