Paramount Murcia to award construction contracts in September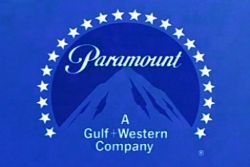 The 6 major listed construction companies (ACS, Acciona, FCC, Ferrovial, Sacyr and OHL) to have expressed an interest in the construction of the Paramount Theme Park at Alhama de Murcia, are awaiting a decision on who will be awarded the contract in September.
A total of 11 companies have shown interest in the project, according to Jesus Samper - President and CEO of the promoter of the project - Premursa.
The 5 smaller / non-listed companies to have expressed an interest are Eiffage Infraestructuras, Vías y Obras, FC, Auditel and CHM.
The project is expected to be divided into a number of smaller parts, such as Infrasturcture, Roads and Access, Architecture and the Lifestyle Centre.
According to Samper, all companies have "shown interest in participating in writing" and that Premursa now have sufficient documentation to be in a position to award contracts to the successful applicants in September.