Spain resists pressure for swift moves on nationalized banks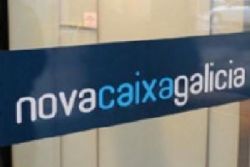 The Spanish Minister for the Economy said on today he would not be pushed into selling 2 nationalized banks too quickly or too cheaply as bankers press the government to act to resolve the lingering problems of its financial system.
Bankers say that Spain must pump more funds into some of the lenders it bailed out last year using EU aid and its own money if it hopes to sell them soon, with the government's options for recovering some of the investment narrowing.
A recent government-commissioned report on the sector by investment bank Nomura and consultancy McKinsey suggested quickly selling Catalunya Banc and NCG Banco before their assets deteriorate further, 2 banking sources said.
Economy Minister Luis de Guindos said on Monday that the government was exploring all options for the sale of the two banks, although he said there was no rush.
"The buyers always try to give the impression that things are worth less than what they are... We are convinced that these entities have value," de Guindos told COPE radio on Monday.
"We have to do it at the right moment and the process must be competitive... We have 5 years to do it, there's no need to rush. I know there are some that want it to go quickly."
Barcelona-based Catalunya Banc and NCG Banco, from the northern region of Galicia, together worth less than 10% of the Spanish market, were among the biggest recipients of the €41 billion Madrid took from Brussels in aid last year.
Fernando Restoy, deputy head of Spain's central bank, opened the door on Friday to an asset protection scheme to speed up the sale of the banks, although he repeated the government's view that they do not need more capital.
Bankers say potential bidders are demanding guarantees against losses, or more capital, even though the banks are now mostly cleansed of the soured property assets that nearly felled them.
But pumping extra funds into the banks would hinder Spain's attempts to slash its deficit in a prolonged recession, as it faces public anger over deep public spending cuts.
It would also bring the money spent on saving Catalunya Banc closer to its cost of liquidation. Under the terms of the European bailout, Spain cannot spend more on capitalizing a bank than it would on winding it down.
"There is interest in these banks," one senior Madrid investment banker said. "But that interest is at a price which is very different to where the government's price is. Buyers essentially want to get money to buy them, as bank acquisitions in Spain have been more sour than sweet as norms keep changing and provisioning needs keep rising."
No formal process to sell the banks is yet underway, several bankers familiar with their situation said, although informal conversations with investors are taking place.
EXTRA
Spain has spent over €75 billion to help 14 banks in the past 4 years. With many still facing big hurdles as they recover from 2008's domestic property crash, it has the option to draw down more of a €100 billion aid line from Europe.
While Bankia, the biggest lender in state hands, became a symbol of Spain's financial turmoil when it needed a €22.5 billion rescue barely a year after listing, Catalunya Banc has turned into the government's most immediate problem.
Spain aborted its last attempt to sell Catalunya Banc in March when those interested - some of Spain's healthier lenders - requested government-funded schemes to protect them against future losses, or other types of aid.
Two financial sources familiar with the lender's accounts said bidders have identified additional losses of between €3 - €4 Billion at the bank due to souring loans to households and companies.
A spokeswoman for the bank denied it faced a €3 - €4 billion hole but said it had not conducted analysis of projected losses under new provisioning rules.
For comparison, liquidating Catalunya would have cost €17.8 billio, the bank disclosed in a stock market filing this month. It has received €12 billion in state aid so far.
The bank made a loss of €18.5 million in Q1 of 2013 and its loans in arrears rose to 9.91% of outstanding loans at the end of March from 9.39% at end December. The average for the whole Spanish sector was 10.5% - compared to less than 7% in the euro zone.
NCG Banco returned to profit in the same period, but its bad debt ratio grew to 14.4% at the end of March from 13.5% in December.
It has made some progress shedding assets, however, and is close to clinching the sale of parts of its branch networks outside Galicia, a source close to the bank said.